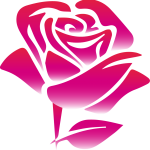 "In the middle of difficulty lies opportunity."
– Albert Einstein
Virginia Palmer, Ph.D is a Certified Mediator having taken the 30-hour course under the jurisdiction of the Los Angeles County Bar Association. She is also certified to teach Vitality Meditation Practice and has been meditating all of her adult life. With her extensive background and experience in meditation and mediation, she has developed a unique program, Mediation and Meditation.
Mediation & Meditation combines the methods and techniques to facilitate conflict resolution with the method and techniques of meditation and guided visualization. There are specific steps outlined in the mediation process. Meditation brings a new level of understanding, acceptance and greater possibilities for sustainable solutions that lead to resolution. Five to 10 minutes of meditation can reduce stress, enhance concentration, clarity and well being while at the same time improve your immune and cardiovascular systems.
Meditation/Mediation, a Seven Step Process:

state current issue/solutions *release negativity *take responsibility
*discover luminous intent
*map possibilities *create new resolution *map optimal future
Virginia Palmer is also certified in the following areas: The Birkman Method Personality Assessment, Myers-Briggs Type Indicator; Neuro-Linguistic Programming; Enneagram Personality Types; Human Develop Dynamics; Vitality Meditation Practice.